The Simple Course Formula
A CHAMPION EXCLUSIVE step-by-step, comprehensive guide to setting up courses on your websites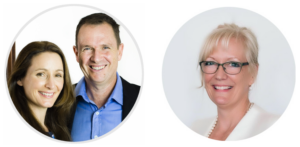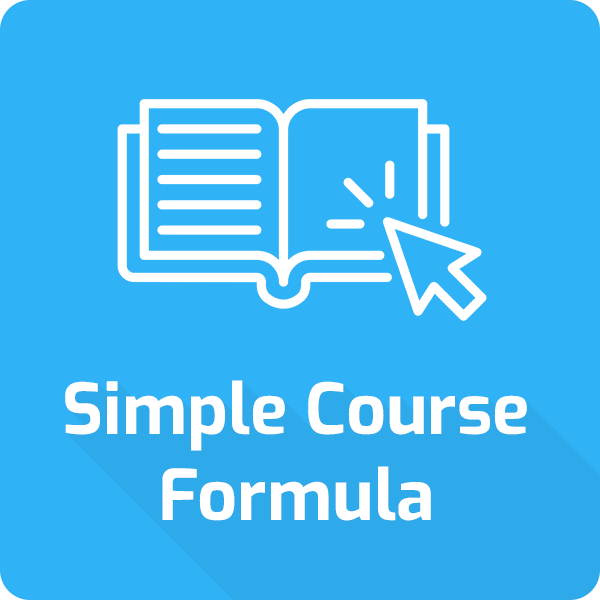 Increase Cash-Flows and Monetise Any Level Of Traffic
This advanced but step-by-step course will give you everything you need to build simple courses to add to your websites – an effective way to increase profits and monetise almost any size website.
Proven in the marketplace and developed by Champions Graduate and Coach Lucy Walter alongside Matt and Liz, this is a valuable skill to learn for both your own sites, and for your clients
Including niche evaluation, leveraged content creation and course setup, this program will make it easy for you to launch a course and generate more cash-flow from your websites

Module 1
Best Membership Strategies: A rundown of which memberships suit which outcomes, including when to buy a site to add a course to, when is the best time (and how to) Joint Venture with an expert and what to do if your client wants to create a course to add to their website.
Module 2
Research: What are the important differences between a Course vs a Membership and which one to implement to meet yours and your clients needs. This module is designed to set you up for success with the right niche, the right audience and with minimal competition.

Module 3
Course Objectives: Choose the simplest and most effective platform and format for your course or membership. How to get your students engaged with compelling learning outcomes that will turn them into loyal fans. Learn the importance of community for business longevity and how to build and leverage them.

Module 4
Fast & Easy Course Creation: How to effectively leverage your course creation process. When to outsource, when to collaborate with experts and when to create the course yourself. How and when to optimize AI for when you want to scale.

Module 5
Leveraging Social Media: Choosing the best social platform(s) for your course. Find where your audience spends their time and money. How to avoid social media content overwhelm and how to optimize your presence on the right platforms.

Software Recommendations To Make It Easy
Our personal recommendations for the best software to use for course creation, list building, themes, plugins, AI tools and how to set it all up so it runs on autopilot.

Swipe Files For JV Proposals
Templates to assist you in presenting course or membership ideas to experts so they find it hard to resist. Show them how they can get started with this system with no risk to their back pocket!

Discover Your Uniqueness Quiz
Designed to tease out the unique qualities and skills for you and your clients that makes them (and you) stand out and removes most if not all competition in your niche.

Access To Updates & Community
Includes webinars, Q&A's, forums, accountability buddies and coaching sessions. Plus access to any bonus training modules and updates
Plus! Bonuses To Make It Easy!

Accelerate Your Success With Referrals
Learn the essential steps to establish a robust referral program for your course or membership. From the necessary promotional materials through to designing an effective incentive structure. We delve into the process of identifying and engaging your most satisfied and dedicated students with a well crafted strategy that not only generates new enrollments but also fosters community and lasting loyalty. And we'll even work with you to reach out to influencers, experts and professional affiliates to make an offer they can't refuse!

Lead-Flow From Lists
Unlock the potential of generating high quality leads through strategic list building techniques. We will show you how to build a focused and valuable list that wants to hear from you. Discover the art of listening to your audience and responding quickly when they want something. Using what you've learned in this course you will be able to reverse the process of building something and hoping 'they will come'. We show you how to find out what they want first and then meet that need. This bonus will also help you to become less dependent on Google rankings over time and create a predictable income formula for you and your clients.
This is the next step on the Champions journey into more leveraged ways to increase profits and monetise websites. With the support of Matt and Liz and Champions Graduate and Coach Lucy Walter we will show you the exact steps Lucy followed to generate 6 figure months for her and her clients with small audiences in micro niches. It is possible and it's so much fun!
You'll be learning a new strategy that takes advantage not only of a tried and tested system, but lets you leverage the power of AI without being penalised by Google.
It is an exciting step-by-step formula designed to build on the skills you've developed through your Champions journey. It is for Champions wanting to start generating more passive income and build assets you can sell for 20-30x in the future.
These valuable digital assets are based on the booming online Course industry and with the surge in AI content, it puts the power back in your hands so you get to stand out in what will become a very noisy content market.
This course reveals some really valuable techniques and hacks that allow you to optimise your skills and generate income from websites in a whole new way.
PLUS! Enrol Now To Get Bonus Personal Strategy Session With Lucy
This can be used to plan out your course or membership idea and make sure you get off to the right start. Only available to Inner Circle Students. This can be used any time in the first 12 months. Plus access to our secret SCF Facebook group.